Every cat staying at Imberpark has it's own large individual run to which they have constant access to roam free.
Each run is equipped with a scratching post for them to use at their leisure. In addition to this many owners request their cats be supplied with one of our super excel cat aerobic centres. Each has an array of tunnels, hide out houses, ladders and toys enabling your cat to explore and express their natural characteristics. To enquire or to reserve one of these stimulating centres call or ask at the reception.
We are regularly asked by customers to supply Adaptil® pet calming sprays and diffusers. These products are featured regularly in your veterinary surgery as a natural calming relaxant . If you would like your pet to have one of these products or for further details ask a member of our team.
You can relax safe in the knowledge that the cattery is under 24hr supervision and the whole site is covered and monitored by CCTV cameras.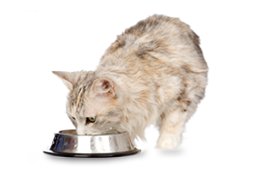 Contact Imberpark Boarding Kennels and Cattery to discuss your needs or if you have any questions regarding our care.